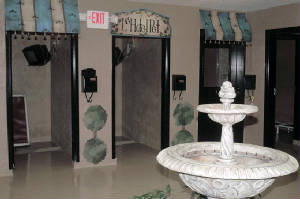 STRESS RELIEVER
Special Price Offer
"INTRODUCTION TO BOARDING"
The Royal Pet Resort wants both you and your pet to be stress and anxiety free while your pet is vacationing with us. New clients can bring their pet(s) to us for one specially priced night of boarding.
This is available before your first stay and only on non-holidays, Monday through Thursday.
This 'sleep-over' will help familiarize your pet with our facility, staff, and routine. When your pet(s) come back for their vacation, they will recognize the surroundings and think, "hmmm…I've been here before and it was great…and best of all, mom and dad came back for me!"
This will help to decrease the stress and anxiety your pet might feel while away from you. And best of all, you will have first hand knowledge of how friendly the staff is and how professionally we took care of your furry family member, thus, helping to alleviate stress and make for a much more relaxing time when you actually go out of town.
RESERVE NOW!
Specially priced - only on a weekday before your trip, Monday through Thursday, and on non-holidays - $20.00
(*new boarders only-based on availability of suites)