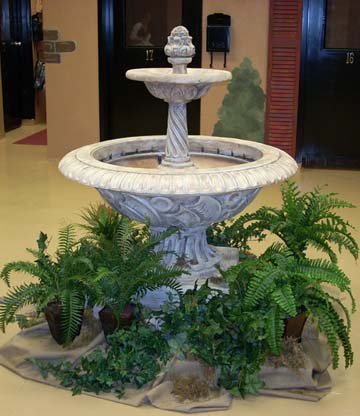 Boarding Requirements:
Current copy of vaccination records- All shots must be up-to-date! You may have your vet fax these records directly to us at: 770-439-8364. All pets must be 4 months of age or older.
Owners must provide proof of vaccination, along with a negative heartworm and fecal test. The canine vaccines required are DHLPPV (distemper, hepatitis, leptospirosis, parainfluenza and parvovirus), Rabies, and Bordetella every 6 -12 months. If a dog has a medical reason for not having vaccines, they will have to be approved by the manager/owner before coming to The Royal Pet Resort.
You must fill out a boarding form. Please read over and initial and sign at the bottom. A Royal Pet Resort Pet employee will answer any questions you may have at the time of check-in or you are welcome to call ahead and speak with someone at 770-439-4364.
Non-refundable deposit - A deposit of one night's stay is required when the reservation is made. This is a non-refundable deposit
Food - We ask that you provide food for your pet to avoid a change in diet and upset tummies. However, if you choose not to bring your dogs food, we will serve your dog our house food for a nominal charge of $2.00 per day. We provide stainless steel food and water bowls for your convenience, however you may bring your own. (*no glass bowls or plates, please)
Extras - We do have little 'extras' you may purchase to make your pet's stay even more enjoyable and fun! Mid-day and evening treats are not only delicious, they also give your pet a little something extra to keep them busy. Please fill out the 'Because I Care…A Little Something Extra' form - available at Royal Pet Resort.
Belongings - Please label all belongings with either yours or your pet's name. You may bring beds, blankets, or toys, but please do not bring anything valuable, or breakable, as things sometimes get chewed, soiled, or lost.
We want your pet's stay to be a pleasant and wonderful experience! Please feel free to write notes and let us know more about your pet. The more we know, the better their stay will be!